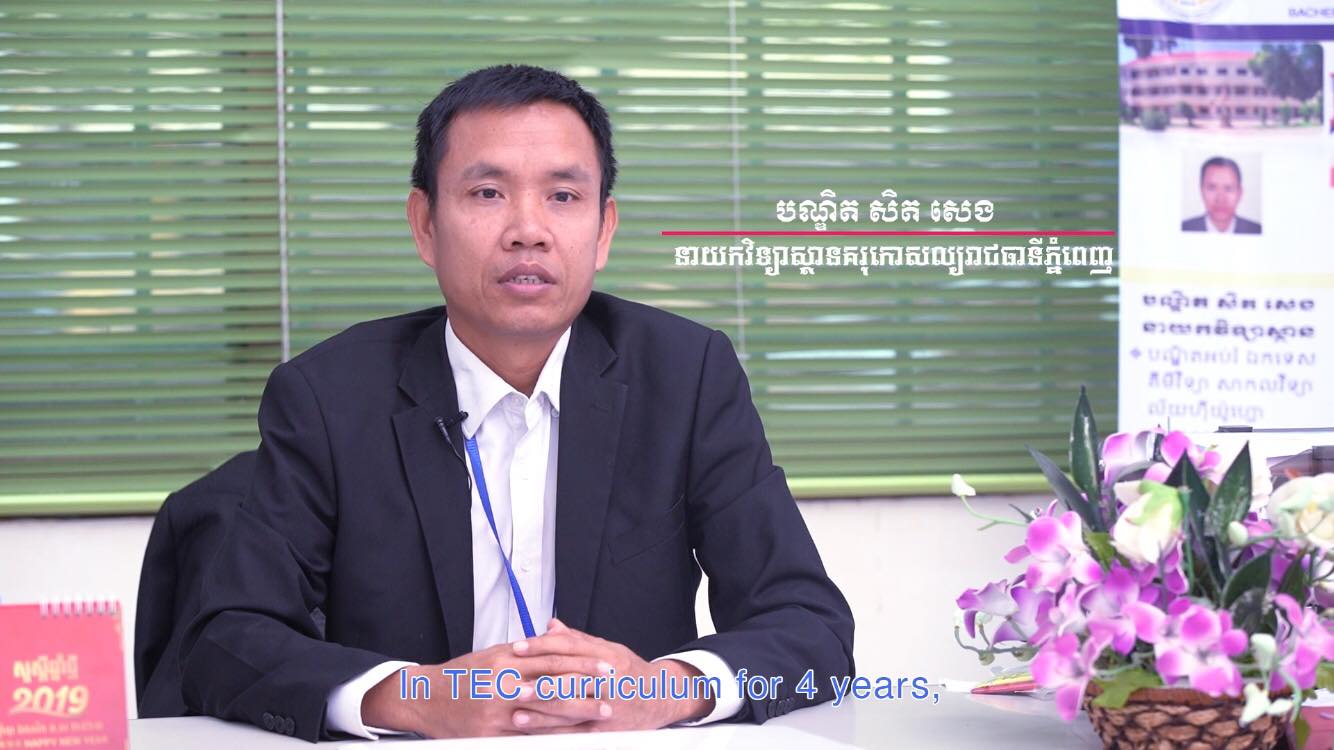 Welcome to Phnom Penh Teacher Education College (PTEC), a new institution in Cambodia, which provides pre-service teacher education programs for student teachers at a Bachelor's degree of Arts (Education) and in-service teacher education programs for teacher professional development. We are delighted and dedicated to supporting you all in your educational journey through graduation and into the next stages of professional and personal development.
PTEC is envisioned to be a leading institution of teacher education in the 21st century, supported by our three core missions: (1) to educate student teachers and develop the capacity of teachers to become fully competent, (2) to promote research in education to improve the quality of teaching and learning, and (3) to provide community service to contribute to the capacity development of school teachers. Based its vision and missions, PTEC seeks for academic excellence in all of its education programs to ensure quality education for all student teachers. Notably, teacher education programs, syllabi, and other relevant activities have carefully been designed and developed in order to help all student teachers become fully competent teachers with 21st century skills and well meet the teacher professional standards, namely professional knowledge, professional practice, professional study and professional ethics
Your decision to attend PTEC will mean much more than earning a college degree. You will be an integral part of the college's commitment to working closely with the Ministry of Education, Youth and Sport as well as other stakeholders to ensure the quality education in the country. Therefore, I would like to encourage you all to be actively involved in all activities in PTEC. I sincerely hope that all of you will enjoy your learning, research and other extra-curricular activities and develop good memories with your lecturers and colleagues during your time in PTEC and become PTEC alumni upon your graduation.
I am looking forward to seeing all of your accomplishments in PTEC. Your model personality will be powerful to inspire the young children to devote fully and actively to education building for the future of our Nation.
Sincerely,
Dr. SET SENG
Director of Phnom Penh Teacher Education College
VISION
MISSIONS
CORE VALUES
GOALS
VISION
To be a leading institution of teacher education in the 21st century.
MISSIONS
CORE VALUES
GOALS